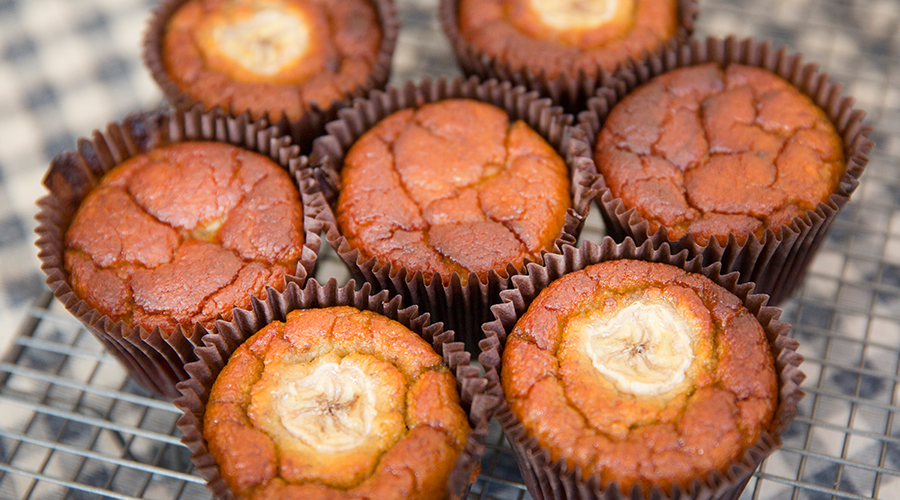 Say Cheese!
Cheese is a staple of the Australian diet. When it comes to picking the right type for your latest kitchen creation, it becomes a little bit of an art. Mostly, it's important to be able to differentiate the subtle nuances of flavour, ageing and blends that make or break any good wine or cheese night.

What if there were more to cheese than just a platter and some good wine? Moondarra, Australia's largest manufacturer of flavoured cream cheese, has endless options to take your masterpiece to the next level.
Check out these awesome inspirations that will have your friends and family green with envy over your culinary skills…
The savory
Dips:
The typical dip can be reinvented by adding a bit of culinary creativity into the mix. A great way to experiment with your usual offering is to add a kick of spice into the dip. Our best tip is to pick up Moondarra's Sweet Chilli cheese to use as the base.
Mixing a block in a food processor or blender, along with roasted capscicum, sundried tomato and some flat leaf parsley, will counteract the heat nicely. Serve up with your favourite crackers.
Cheese chips:
These are a favourite amongst the kids, and for good reason.
Add Moondarra's Garlic and Chives cheese onto your typical nachos recipe for a quick and easy appetiser. If you want to be really cheeky, you can use store bought fries or chips and add some chopped up bacon, and the cheese, before giving it a quick whizz in the oven.
Mini pizzas:
What's a list of cheesey food picks without pizza?
Purchase some pre-made dough or pita bread and get the little kids (and big kids) to make their own pizzas for a little bit of kitchen fun on the weekend.
We recommend Moondarra's Tomato and Basil, Cracked Pepper or Herb and Garlic flavoured cheeses, either as the base or topping. Pineapple is optional…
The sweet
Cheesecake:
Forget the Cheesecake Shop—make your own version of this moreish dessert.
For this, Moondarra's Honey and Pistachio cheese is the perfect pick. There are plenty of recipes of all different shapes and sizes across the net, so there's no stopping you from experimenting. However, make sure you give the cream cheese a good water bath before diving in—this will make your cake extra creamy. Yummy.
Cupcakes:
Cupcakes are another summer delight that cream cheese can play a key role in.
Moondarra's Honey and Pistachio blend is also great for this one. Whether it's putting some cream in the icing or filling the cupcakes with some gooey goodness, cheese will help you 'string' it all together.
Banana Muffins / Banana Bread:

Banana muffins or banana bread are always a crowd favourite – unless you're friends with people who don't like bananas…

Once again, Moondarra's Honey and Pistachio cream cheese works a treat to add a slightly unique flavour to your favourite banana baked treat. Grab your favourite recipe and blend in Moondarra's Honey and Pistachio cream cheese. It's even likely that your friends that don't like bananas will give it a whirl!
Everything in between
Popcorn:
Moondarra's huge range of cheese mixes come in 120g and 200g flavoured blocks that all make for a creative way to top off your batch of popcorn. Just melt down gently and pour over top for something a little different next time you hit the couch to watch a good flick.
Pasta:
How about a sweet and savoury mac and cheese? Yes, we said sweet.
While it may sound a little out there, it's the fruit and nut, or the honey and pistachio cheese from Moondarra that take this popular dish to a whole new level. Just use your favourite mac and cheese recipe, substituting your regular cheese for one of Moondarra's sweet yet savoury options.
Head to your nearest Coles or IGA (and independents) throughout Australia, or any supermarket across New Zealand, to pick up your preferred Moondarra Cheese – so you're ready to have your very own #MoondarraMoments.